6 lakhs investment today will give you 3-6 crores in 15 years.
Farmland Solutions from D3Y Infra: D3Y provides farmland solutions to people having some savings to invest in farmland in the city outskirts to spend their weekends or on Sandalwood farms to secure their children's future.  Currently, we are working on Sandalwood farmlands and shall commence our weekend farmland project in September 2024. Meantime, interested people are advised to submit their details and we shall revert to them very soon. 
The goal of the middle class? If the middle class can invest in land which doubles every 3 years, then one can get 100 crores from 10 lakhs in 30 years. One should be ready to make 2-3 Investments in these 30 years. Ex: If you Invest 10 lakhs in 2023, that should appreciate or give a yield 10 times in 10 years, making your 10 lakhs to 100 lakhs. And if the same is reinvested in a proper place, this 1 crore should become 10 crores in the next 10 years. And if this 10 crore is reinvested for another 10 years, it should become 100 crores. This way you should start investing right from the age of 30 – 35 so that you get a good sum of money by the time you turn 60 or 65 years of age. This should be the only goal for the below-middle-class people. D3y will take a parenting role for all such people with the two products that we have.
Lead your retired life with dignity: Most old people of age 65 and above suffer emotionally due to negligence from their children which can be somehow managed with their strong willpower and mind. But life would be disastrous and miserable for retired parents if they have to depend on their children for day-to-day financial needs or medical expenses. Also, when the person reaches middle age (45-55), there will be huge expenses for his children's graduation expenses, foreign studies, children's Marriage, parents' medical and health expenses, etc. So, every person should plan not only for their retirement but also for their crucial middle age. So, an investment of mere 6 lakh rupees will give 3-4 crores from 100 sandalwood plants on 25 cents land. We recommend people opt for 50 cents and 1-Acre sandalwood farms if they can afford One may see the procedure page for more details.
Definition: By definition, Cooperative farming is done under a cooperative society formed by a group of farmers. Under this, all farmers of the society pool their resources voluntarily for more efficient and profitable farming. Individual farms remain intact under this cooperative initiative.

Advantages: There will be huge benefits to the investors/farmers in this methodology as below.
Benefit-1: One can get land at 33% price to the price the commercial farmland developer offers the public. Ex: If 1-Acre is sold between 40-80 lakh rupees making it into small bits, the same can be owned for 50% of this cost if a group of people can search for good land and invest all by themselves.
Benefit-2: The maintenance of the farm will reduce to 10% when compared to maintaining the farmlands individually. Ex: If one incurs Rs.20000/- on each acre of sandalwood farm every month, it would be 2 lakhs per month for a 100-acre sandalwood farm.
Benefit-3: There will be a huge benefit while harvesting the farm as the selling process, the selling price and the vendor will be decided after integrating the minds of all the society members. 
Pricing and Pre-launch offers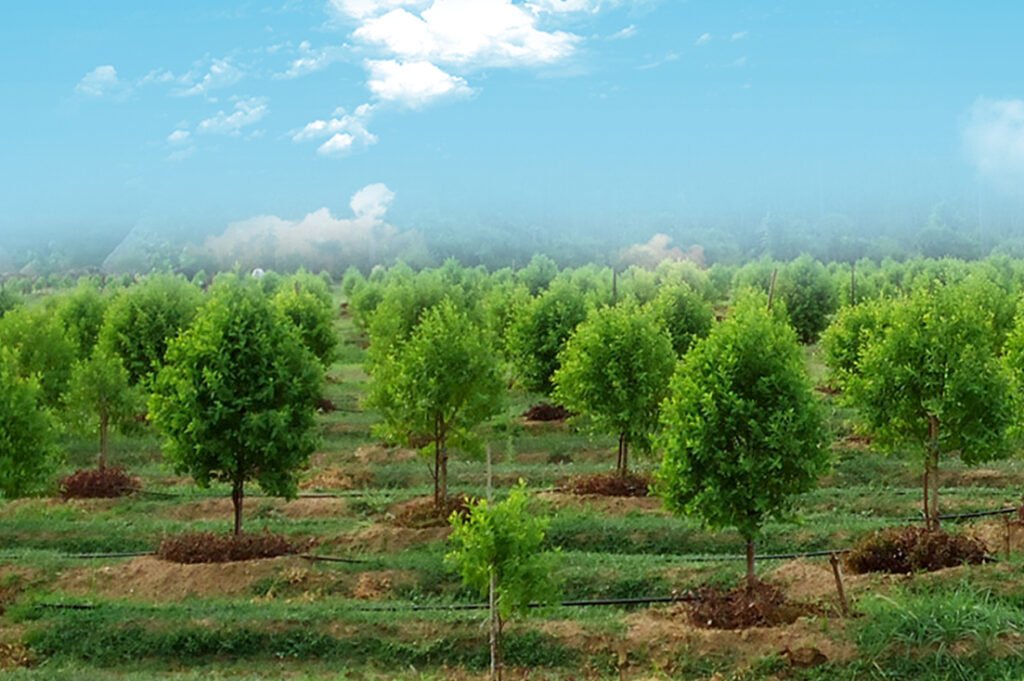 25 Cents farmland with 100 Sandalwood plants = 8 lakhs.Rs.10000/- booking. Offer Price: 6 lakhs.
50 cents farmland with 200 Sandalwood plants = 12 lakhs.
Rs.10000/- booking. Offer Price: 10 lakhs.
1-Acre farmland with 400 plants = 24.2 lakhs.
Rs.10000/- booking. Offer Price: 18 lakhs.
For locking the price, you may Gpay Rs.1000/- to 9666-86-2011.
Name: Ms Reshma Sk. (Non-Refundable)
Where is the Project site?
Please pick this link to see the site video (Pick this link).
Contact us on..
Ms.Reshma 98661-31068, Nandini 88852-31068.
*****
Investor Plots (Cost to Cost basis)
Price: Rs.15 Lakhs

(Cost-to-Cost Basis)

We have 30  plots under this category, where we offer a 1-Acre Sandalwood farm on a cost-cost basis.

Booking Amount

: Rs.1 lakh.
The balance Amount should be paid within 7 days of getting 30 people.
Land Registration will be done within 30 days from the date of 30 people making 100% payment.
This is only for people who have ready money or who can pool within the stipulated time. 
NRIs may talk to our M.D. directly if they can give us a cheque for their Indian account.
This number is restricted to 30 only.
Note: This offer is subject to the approval of our M.D.
Best Option for NRI's to Invest and get 50-100 times returns in 15 years.
40 Plants: Rs.1.6 lakhs (without land).
Can get 3-6 lakhs per tree in 15 years.
This will be very useful for NRIs who cannot invest directly in Agricultural Land in India.
Registrations open on 4th September 2023.
Registrations close on 30th September 2023.
Site Extent: 100 acres.
People: 1000 (40 plants each).
Registration Amount: Rs.10,000/-.
Site details:  Within 10 days from completing 1000 registrations or booking for 40,000 plants.
Balance payment: 10 days after furnishing land/location details.
A certificate of sale (invoice) will be given after full payment.
Maintenance charges after 1 year: Rs.800/- pm for 40 plants.
100% guarantee for all plants.
d3yinfra will not take any share from the harvest. 
Whatsapp groups will be created between all the owners and an association will be formed during the second year.

(NRI's may WhatsApp Mr James on 87905-31068 for a return call)
PLEASE NOTE: 
We will furnish the land details within 10 days of having 30 registrations for Investor farmland plots that are offered on a cost-to-cost basis.
Our goal is to offer Sandalwood farmland for the least cost in India without taking any share from the sandalwood harvest. We offer our services with a reasonable 20% margin, while other commercial firms charge 4 to 5 times the actual cost they incur on the land with plantations and other agri-amenities. Most firms sell sandalwood farmland anywhere between 30 to 80 lakhs per acre in addition to taking away 30 to 50% share of the Sandalwood harvest.
The cost that we incur on 1-Acre  Sandalwood plantations with bore wells, drip facility, power supply, watchmen rooms, agricultural machineries like tractors and power weeders, fencing the land, cc cams and 24×7 security will come to Rs.14 -15 lakhs per acre. 
Danger in Investment on Farmland or Plot
Many people are doing farmland project ventures in India for 3 decades. For 5 years, sandalwood farming became popular. They deceive the public with fancy words like plantations, clubhouses, resort rooms, swimming pools, restaurants, water games, golf courses etc. In all these cases, the builder will make the people invest in every amenity, but will never hand them over them to the landowners' association.
We notice in sandalwood farms that people buy lands and make them into small bits and sell them with 500% upfront profit. They will take 30-50% of the sandalwood on the 5-20 crores yield the landowner gets after 15 years. Taking a share in the sandalwood farm in the name of maintenance of the farm shows the British attitude of the developer and the Indian attitude of the buyer/ investor. 
The developer will become a parasite and will stay in the said land for generations together and make a perpetual living from the amenities which he provides with your money. The builder will never allow the buyers to form an association and will take adequate steps so that no two owners meet each other. He will never share the details of buyers openly on their website or anywhere on the office notice boards. They divide and rule the people to have the managing power over the asset. They talk so sweetly from the site visit day till you make the final payment and their colours will change after that. After selling all the farm plots, their goons will be all over the farmland and will treat the buyers like secondary citizens. So, you should make sure in writing whether he shares all the buyers' contacts with each other and whether he vacates the premises handing over everything to society. The developer's help after selling the farm plots will be suicidal for the farm owners.
So we advise all the public to question and check their agreements on the handing over clause. One has to thoroughly check whether the developer has committed with an unambiguous and unequivocal voice that he shall hand over the land plots along with full rights on all the amenities and assets to the association. One should also be extremely careful with the politics the developer plays for becoming a president or secretary of the society (keeping 5% of the plots with himself) taking the help of a few cowards and coverts from the buyers. So, one should make sure that the developer will not be an authority in the association in any capacity.
The more the people rationalize or ignore cheating, the more it becomes a culture of dishonesty and soon it becomes a vicious, downward cycle. When the customers do not use their brains and think smart, it makes the seller a professional and perpetual cheater.
"You are not a fool if others cheat you when you have no idea about it, but when you know everything about it and get cheated, then…."
SOLUTION
To address the problems discussed above, D3Y initiated a project where there is no scope for any of the above. Here we get you the farmland and hand over the project with 100% possession as a whole to the owners' association. So, people who can invest right from 1.6 lakh rupees ( on 40 sandalwood plants) may express their interest after understanding the procedure given below.
We at D3Y strive not to be a success, but rather to be of value. An ethical businessman always looking for opportunities to help others. Unethical people always ask, 'What's in it for me?'
Sandalwood farms are native to a few parts of South India. Their motherland is mostly in the Nallamala and Seshachalam forests and hills which are spread on the western side of the Prakasham and Nellore districts and a few areas in the Chittoor district of Andhra Pradesh state. If planted in these areas, we can get 30-70 kgs of heartwood while in other areas between 15-25 kgs.
The costliest portion of the sandalwood tree is the central part of the tree called "heartwood" with a characteristic fragrance.  It is a wild forest plant and no great maintenance is required other than the first 4 years.
As per the scientists' recommendation, if we do not opt to have other internal crops, we can plant Sandalwood plants with 10×10 feet spacing. This will result in accommodating 400 plants on every acre.
The sweet, powerful, and lasting odour has made sandalwood oil useful in the perfume industry, soaps, candles, incense, folk medicine, and religious and cultural purposes for centuries. In addition, the wood and its powder are used for religious and medicinal purposes and in the food industry. The oil extracted from this sandalwood is used in different health conditions.
We will see the revenue after 15 years, one on the lower side (99.99% possible), another on the average side (90% possible) and another on the higher side (75% possible).
Minimum Income (99.99% possibility): 30 kgs heartwood per tree x 400 trees x Rs.6000/- per kg = 7.20 crores per acre.
Average Income (90% possibility): 30 kgs heartwood per tree x 400 trees x Rs.15000/- per kg = 18.0 crores per acre.
Good Income (70% possibility): In Prakasham and Nellore districts there is a good scope for getting 40kgs heartwood per tree.
Income after 15 years will be 400 trees x 40kgs x Rs.15000/- per kg = 24 crores. 
Whatever may be the yield, why do you want to share 50% of this with a farmland developer who talks sweet words and offer his help in maintaining the farm, with a hidden agenda of looting 500-1000 crores on a 100-acre farm?  D3Y Infra will not take any share in the harvest.
What do other Sandalwood farm developers do? Almost all the sandalwood firms in India do sell the land making into small bits but finally charge 40-80 lakhs per acre, making 500% upfront profits.
On top of that, they occupy the land in the name of maintaining the farm and fix you into an agreement and will take crores of income after 15 years.
The average expense of a 100-acre farm will never cross 24 lakhs per annum, which comes to 3.2 lakhs per acre for 15 years.
How are we different? We shall maintain the land for 3 months and shall give an option to the farm owners association to decide on the maintenance.
If the society resolves and requests D3y to maintain further, we will charge only 7.2 lakhs per acre distributed over 15 years (180 months) and will never take any share from the sandalwood harvest. 
The maintenance charges for NRIs who buy plants will be Rs.800/- per month for every 40 plants.