"YESTERDAY'S INACTION IS THE REASON FOR OUR TODAY'S PROBLEMS AND OUR TODAY'S ACTION WILL AVOID TOMORROW'S PROBLEMS."
D3Y is a real estate consulting firm that is primarily into offering cost-effective middle-men free housing, investment and farmland solutions on a cooperative basis to the middle class.
If a reasonable size or group of like-minded people from a particular city understand the benefit of our investment plans and come forward, we shall handhold them and help them undergo the whole process in any of our two services.
Service-1: Solution to get a Flat "Free" investing 5-10% of its cost 10-12 years in advance on commercially viable land.
Service-2: Investing on 20 cents to 1 acre Sandalwood farmland that gives 50 to 100 times returns in 15 years.
People were able to easily buy independent houses and flats in the past. But things gradually deteriorated in 20 years shattering the dreams of the middle class. Currently, villas are being sold between 2 to 10 crores and flats between 50 to 200 lakhs. This has made 'buying a house' extremely difficult even for highly educated people doing white-collar jobs. Even if one manages to bear the margin money and get a loan, it is difficult for people to pay a major portion of their monthly income as an EMI, making life, hand to mouth.
The highest tax-paying middle-class are the actual ones who run the organizations investing their entire time, life, and skills into the company they work for. But this honest, disciplined, and vital workforce is orphaned both by the governments and banks. This world in the current scenario appears to be a misfit for honest, educated, and ethical people. They are unable to buy a house if they do not resort to corrupt or unethical practices. Lack of assets, lack of own house, and unbearable monthly EMI's will not only kill the self-esteem in these honest individuals but also leads to strained family relationships, blame game between family members, stressed children, disharmony in the society, increased health issues, and finally leading to the collapse of the society.
So, it is high time for all like-minded people to think 10-15 years ahead, form small communities, overcome unwanted fear, use common sense and logic and help themselves or take professional help from our team at D3Y Infra.
Own house - an unfulfilled dream for the middle class.
The perception of settling down has always been connected with buying a house. The covid-19 pandemic has ironically made people closer to wanting to own a home. Further, the pandemic has also changed the mindsets of people about owning a home. While it was a luxury a few years back, it has now become a necessity in the current times. The sense of security and pride in home ownership is unparalleled. Owning a house is a wonderful proposition but it strongly hinges on the financial capacity of the buyer.
If you decide to live in a property for rent, the immediate cost to the tenant will be approximately Rs.10-25k per month. It is advised to invest 20% of your family income on monthly rent. Living in a rented apartment doesn't overburden you with a higher liability of paying EMI. On top of that, you always have a choice to change locations and shift to an area that is suitable for you. Also, you can afford to live in high-value apartments at comparatively low rents, and hence renting naturally becomes a preferable choice.
If your monthly income is less than one lakh rupees or if a House loan EMI is crossing 40% of your monthly income, we don't advise you for investing in a flat. We advise you to invest in land or a plot that appreciates 10-15 times in 10-15 years, you may sell the same and invest in a Flat with a 100% downpayment and there shall be no EMI. If you cannot find a way to invest in land that appreciates 10-15 times in 10-15 years, then, D3y Infra is the right choice for you.
When your monthly income goes over 1 lakh rupees, then you can afford to buy a flat if the EMI comes to less than 40% of your take-home salary. The flats today are costing anywhere between 50-200 lakhs based on the location, size of the flat,  amenities, interiors etc. If you can save 20% of the flat cost over a period of time to pay for the margin money, the remaining amount can be taken as a housing loan.
Apart from the sweet feeling of having your own flat, the benefit here is that you can get rid of the annual rental hikes and the owner's brusque tone. Additionally, you can enjoy the value appreciation of the property @ 5-10% every year. Here, one has to keep in mind that, due to the abrupt shooting up of the land prices across India, the flat prices are being overpriced by 100% and so one cannot expect any appreciation up to a period of 3-5 years.
In today's scenario, one cannot get a flat for less than 50 lakhs on the minimum side. So, if you have margin money of 10 lakhs and a capacity of consistently and effortlessly paying 40-50k EMI every month for 25-30 years, then buying a flat is a good option. This is possible only for families whose monthly income is over a lakh of rupees, which unfortunately is not the case with the majority of Indians.
Most people living in cities will earn 25k-75k per month, while this is 15k-30k in towns, giving no scope for them to realize their dream home at today's prices. The only solution for such people is to form a group and invest in 1-Acre land costing 3-5 crores in areas where there is a 100% chance of a builder taking this land for development in 8-10 years.
Given for development, the builder will construct 1.5 lakh sft on 1-Acre and will give 33% to the land owners. From this, one can get 50,000 sft of construction space which comes to 30 flats each with 1650 sft. We recommend everyone form a group all by themselves from their own circles and contacts, search for good land, invest in that, wait for 8-10 years, give to a developer, and get their flat free under the land owners' share.
If you cannot do this all alone, then D3y will help you reach your goal. 
INVEST IN LAND BASED ON FLAT SIZE REQUIREMENT 800 sft flat (Rs.8.0 lakhs)
Land required: 80 sq. yards.

Price: Rs.10,000/- per sqy.

Discount: Rs.1,500/- per sqy.*

Cost after discount: Rs.6.8 lakhs.

Payment schedules:
Rs.10,000/- Booking amount.
100% while registration. 1000 sft flat (Rs.10 lakhs)
Land required: 100 sq. yards.

Price: Rs.10,000/- per sqy.

Discount: Rs.1,500/- per sqy.*

Cost after discount: Rs.8.5 lakhs.

Payment schedules:
Rs.10,000/- Booking amount.
100% while registration. 1200 sft flat (Rs.12.0 lakhs)
Land required: 120 sq. yards.

Price: Rs.10,000/- per sqy.

Discount: Rs.1,500/- per sqy.*

Cost after discount: Rs.10.2 lakhs.

Payment schedules:
Rs.10,000/- Booking amount.
100% while registration. 1400 sft flat (Rs.14.0 lakhs)
Land required: 140 sq. yards.

Price: Rs.10,000/- per sqy.

Discount: Rs.1,500/- per sqy.*

Cost after discount: Rs.11.90 lakhs.

Payment schedules:
Rs.10,000/- Booking amount.
100% while registration. 1600 sft flat (Rs.16.0 lakhs)
Land required: 160 sq. yards.

Price: Rs.10,000/- per sqy.

Discount: Rs.1,500/- per sqy.*

Cost after discount: Rs.13.6 lakhs.

Payment schedules:
Rs.10,000/- Booking amount.
100% while registration. 1800 sft flat (Rs.18.0 lakhs)
Land required: 180 sq. yards.

Price: Rs.10,000/- per sqy.

Discount: Rs.1,500/- per sqy.*

Cost after discount: Rs.15.3 lakhs.

Payment schedules:
Rs.10,000/- Booking amount.
100% while registration.
* Note: There is an additional discount of Rs.500/- per sqy for bookings before 30.8.2023
We have chosen the Shankarpally zone for EMI Free Housing Project as this has witnessed the fastest growth in the 2 Telugu states in the past decade. Here the city has grown remarkably by 25 km in just 10 years right from Gandipet to Shankarpally town. The land which we intend to offer to our customers will be within a 4 km radius to Mehtabkhanguda X roads, which is the next immediate destination after Shankarpally. [Pick this to download PDF file on Mehtabkhanguda area].
So, people who are unable to buy a flat or afford to pay their monthly EMIs and wish to get a flat may invest here, and get an apartment in 10-12 years. People looking for a flat in any other place or city may sell this flat and buy a new one with a 100% down payment without any Bank loan.
D3Y has chosen a site backside of Dhanekula Engineering College in the middle of Gangur, Edupugollu and Velpur villages. This is just 800 m away from the existing CRDA layouts. The Directors of D3yInfra and their friends have procured 4 acres here and intend to share 1 acre from this with D3yInfra customers. Here 30 people can invest now and get a flat free of cost under land owners' share in 6 – 10 years.
The price that one has to invest on 160 sq. yards of land to get a 1600 sft flat comes to Rs.625/- per sft. This will get you a flat worth Rs.8000/- during 2030-35. That means, if you invest 10 lakhs now, you can get a Flat worth 1.28 crores during 2032-35. 
CHANGE OF PLAN-A TO PLAN-B
What was our Plan-A? (We followed this procedure from May – July 2023 leading to a Failure)
What was Plan-A?: Plan-A is that we see the best site (s) that will have huge demand after 8 years, Talk to the land owner, Negotiate on the price by 20%, Verify all the documents, Show the same to prospective investors, Make investors understand about Mehtabkhaguda area and the EMI Free Housing concept, Request the customers to pay full amount @ Rs.7500/- per sq. yard (@30 people for 1 Acre), Form a Cooperative Housing Society, Register the land to the Society, Securing the land in all aspects and finally handing over the land to the Society. D3yInfra along with Society board members will search for a good builder after 7-8 years, Discuss the Vedic township aspects, and finalise a developer who can give 50,000 sft to the land owners for every acre of land.
Fear dominated the rationale: With this initial plan, we launched EMI Free Housing in May 2023. We offered 5 acres from our director's own land pool of 12 acres at Murdanpally, the first village that comes on Mehtabkhanguda – Sangareddy road. Our land is 175m abutting the Highway and one has to go on a gravel road for about 600m. Many people expressed that they wish to have the land on the Highway or on a wide BT Road. Based on their inputs, we have seen 2 more sites that are relatively better than our own site – One after Konapur village 3km before Ridhira Zen and the Second site – 500m after Shankarpally Hills on the Sangareddy main road. We thought that these two sites would give a kick-start boost for the EMI Free Housing Township with a Vedic aura within the community. We informed all the prospective customers along with 25 registered people to pay the total amount to enable us to deliver the same to the landowners and enter into an agreement. We took time till 6th August from the land owners after many postponements. Here also, everyone wanted to come on the 6th evening and pay after checking with the data of others. 
Many were delighted with the methodology: We were happy to note that above 800 people of the 1500 enquiries we have received showed extreme love and interest in the project. Many of them came personally and appreciated our team to put such a great Initiative before the middle class. But, sadly "Everyone wants to pay at the end of the group". We started this project in May offering 5 acres of our Directors' own land which is 3km to Mehtabkhanguda for 150 people. We did not anticipate that almost everyone wanted to be the 150th person to pay. Keeping Plan A open for people who are okay with it, we herewith present Plan B below for the people who expressed an immense love for this methodology. We understand the fear of middle-class people and changed our plan as mentioned below. This will enable the Investors to see and talk to others before they pay the money to d3yinfra. 
PLAN-B FOR EMI FREE HOUSING AT HYDERABAD
Eligibility to Register in EMI Free Housing.
People should concur with our opinion that Mehtabkhanguda is the best place for EMI Free Housing when compared to any other place around Hyderabad.
People who understood the concept of EMI Free Housing and the Math involved behind it.
People who belong to Indian Dharmic spiritual philosophies.
PROCEDURE (STEPS INVOLVED
Pay a Registration amount of Rs.10,000/- which is 100% Non Refundable.
People have to wait patiently till we get 150 registrations and make the funds ready in the meantime.
After getting 150 registrations, we will search for 2-3 good sites around Mehtabkhanguda.
After searching a few good sites, we will conduct a meeting.
We will go with the Majority decision on the Site Selection.
Interested people must remit 1 lakh by cheque on the meeting date.
People may also opt to quit our services at this juncture.
We will form a Housing Society with all the members.
The members should pay the balance amount on the 20th day of the meeting date.
The payment procedure will be informed to the members on the meeting day.
Registration of the said land to the Society will be done within 10 days from the payment date.
Investors should prepare for an amount of Rs.800/- to Rs.850/- per sft. i.e. Rs.8000/- to Rs.8500/- per sq. yard, as we will be looking for lands between 3.5 to 4.5 crores per acre. 
We enquired long back and now we are ready to pay.
We are getting a question from a few people who have been following us for a few months that they liked Site-2, the one on the main road which is priced at 12 lakhs per head. Some said that Site-1, the one that comes after Konapur Village is also okay for them which comes for 10 lakhs per head.
They say that they have arranged for the money and are ready to pay.  We recommend such people pay and wait till November 2023. We recommend these people pay 10 lakhs without any delay.
Will there be any advantage if we pay upfront before the meeting?: As we are operating with a 15% margin, any sort of discount is not possible. But for the first 10 people who pay 100% upfront before the meeting will be offered a 10% discount.  (Ex: That means, if one has to pay 13.3 lakhs, the first people will end up paying 12 lakhs only. For a 12 lakhs payment, one should pay 1.2 lakhs less and for a 10 lakhs payment, we will refund 1 lakh). We hope to complete this project by November end 2023. If in case, we cannot complete the project within this time, we shall refund the entire amount remitted to us without any deduction on 1-12-2023.
Procedure for EMI Free Housing outside AP/TG States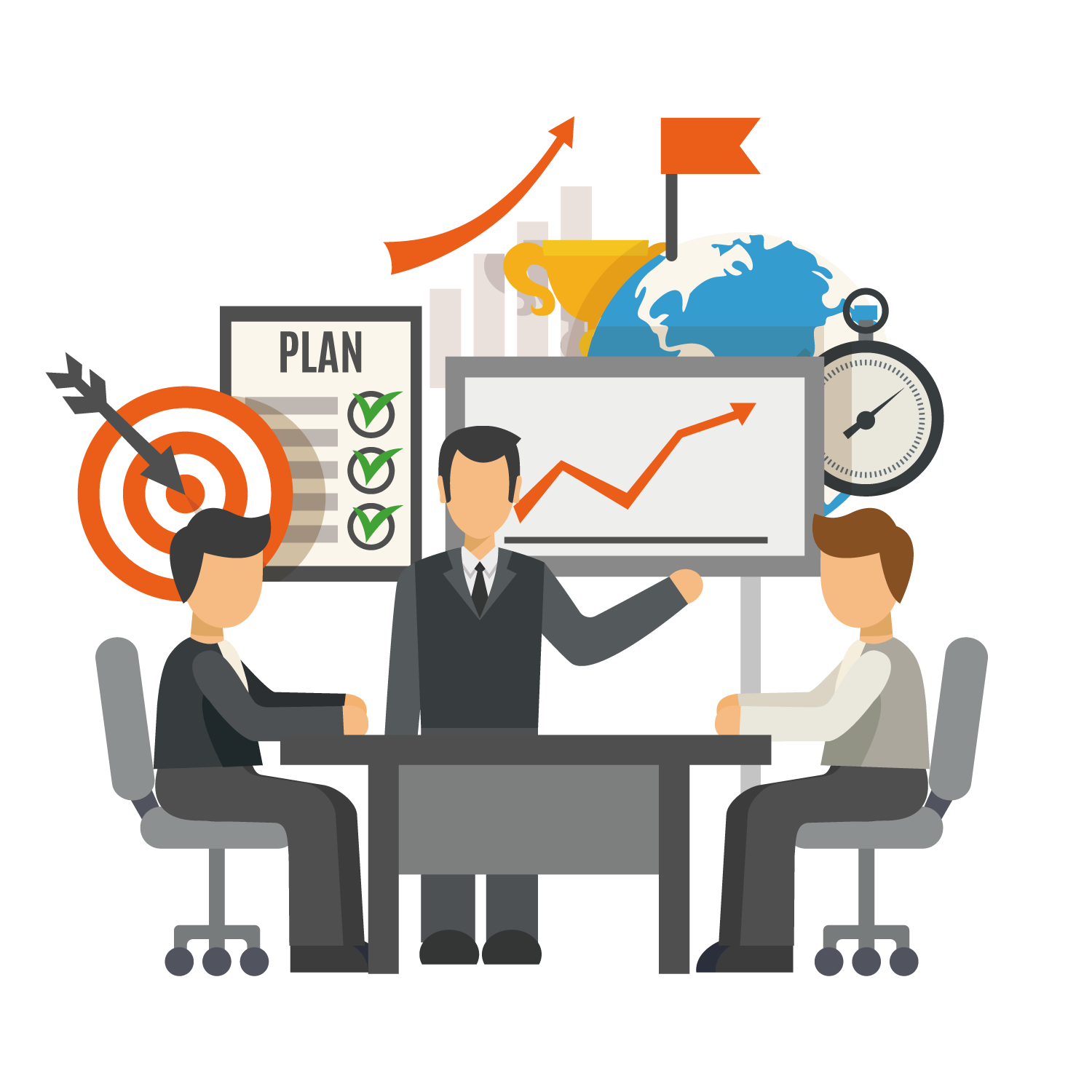 We hope to see Vedic townships across 300 cities across India by 2035 and 1000 major towns by 2050. 

People who come across this concept and wish to invest in the same are supposed to first pay Rs.2000/- and enrol for a meeting with the MD of D3yInfra. This is required only for people outside the two Telugu states. 

After receiving applications from 100 members from a city or town, we will organize a meeting with all the members to explain the concept of cooperative EMI Free housing.

D3YInfra will charge 1 lakh rupees as a consulting fee or recommend people to donate the same to

Foundation for Vedic Studies.

D3yInfra will only play an advisory role and will not buy and sell the land as we are currently doing for our first projects at Hyderabad and Vijayawada.

D3yinfra will create a society with all the interested people and make them do all by themselves right from investing collectively in the right land to getting a flat in 10-12 years.

D3yinfra affirms again that it will not charge any fees other than advising the members to donate 1 lakh rupees to Gita Foundation (See Point #4).

D3yInfra will have an agreement with the registered housing society that they will make the developer build Gita Bhavan, Lord Shiva Temple and allocate a few flats for Gita Gurus, Temple Purohits and others required for flat owners.

For projects at Hyderabad or Vijayawada,

we will get the right land for investors

or will also allow them to do it all by themselves if the majority of members feel that they can do a better job than us. EMI Free Housing townships embedding Vedic philosophies should come up all over India and d3yinfra will do everything required for this to happen.
16 VIDEOS ON SHANKARPALLY – MEHTABKHANGUDA – YENKATALA – MOMINPET AREA
We have presented on the Home page, the reasons behind choosing Shankarpally (Mehtabkhan guda) for our EMI Free Housing Vedic township project. We recommend studying the same along with watching all 16 videos presented below this section completely and making your own assessment of whether or not to invest here. 
Once you get a complete understanding of how this area is going to transform by 2030, then understand the concept of EMI Free housing – "Investing 3.5 – 4.5 crores on a 1-acre land, waiting for 7-8 years, giving for development thereafter and getting 50,000 sft as the land owners' share for every acre".
What Next?: After getting a complete understanding of Shankarpally, Mehtabkhanguda and Mominpet areas, after thoroughly understanding the very basic fact that the builder will give 30% of the construction space to the land owner, then in the end, meet us in person at our office for any left out queries. Many people are visiting our office making d3yinfra – a training institute. We hope our customers understand us and spend a good time on the 16 videos that we have shared on this page and the EMI Free Housing concept given on 3 pages of this website. Also, read the credentials of our M.D. from the about us section to avoid interrogating our M.D. during your personal visit to our office. 
We will choose lands in a place where approved plots are sold anywhere between 15 to 25k. Here, a 200 sq. yards plot will cost ~40 lakhs and constructing a house will again cost the same amount, making the total to 80 lakhs, leaving us with the same problem of paying huge monthly EMI. But, if you invest 40% of the sq. yard price on 80-180 sq. yards of undivided share of land, you can get a luxurious flat without spending anything extra.
We expect our customers to invest with D3Y not based on trust but on their own research, logic, common sense, and simple math.
We request people understand the methodology by reading this website completely and meeting our M.D. with a prior appointment. Then one may decide whether or not to take our help to help you get an EMI Free home.
D3Y Infra is the choice for gutsy middle-class people having a firm determination to help themselves without being pessimistic or sceptical about the end result.

They should come to a conclusion after doing a SWOT analysis of themselves, d3y infra and the product

. Even after having a 100% refund policy on their investment, people who think too much will be a misfit for this methodology. They may buy a flat in other traditional methods as per their own plan and financials.
We expect the people to assess their problems and needs, explore the solution given by D3Y infra and any other solutions, and then decide whether our solution is "the best".  And after having arrived at a firm conclusion, we expect them to trust the

process

and move forward without any doubt which disturbs the d3y process of helping you.